Contract Services
Contract
We regularly assist our clients with the drafting and review of a wide variety of contracts.
Founder Agreements
Shareholder Agreements
Partnership Agreements
Joint Venture Agreements
Purchases and Sales
Asset Purchase Agreements
Share Purchase Agreements
Employment Agreements
Employment Agreements
Independent Contractor Agreements
Services Agreements
Website and IT Agreements
Terms of Use
Privacy Policies
Website Development Agreements
Licensing and Distribution Agreements
Franchise Agreements
Licensing Agreements
Distribution Agreements
Financing
Loan Agreements
Promissory Notes
WANT TO SPEAK WITH A LAWYER?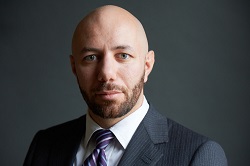 Contact Jonathan Burshtein for a free phone consultation.
Contact us